From cleaning, security, building operation and maintenance, tank cleaning, green management to pest control, In order to ensure the safety and environment of building, we offer comprehensive service to help all your building management needs.

It could also result in reducing costs of administrative expenses by getting our comprehensive package managed by only one company.

Our service fields include Office buildings, shopping malls, factories, schools, hospitals, restaurants, museums and more.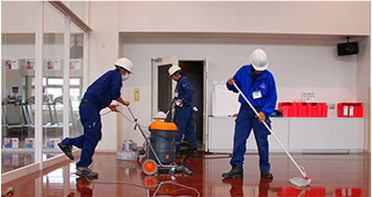 Description of business
Cleaning
Comprehensive building cleaning
Maintenance
Building and equipment maintenance
Environmental sanitation
Measure & manage air environment
Septic & Drainage tank management
Water tank cleaning & quality control
Pest control
Park operation & greenery MNGMT
Other services
Security services
Reception services & Library operations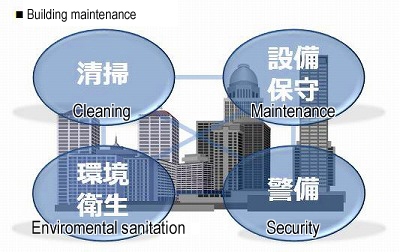 Please feel free to contact us.
Any question or comments? Please feel free to contact us.
Click to Contact